Connected Life 2015 was a day-long student-run conference held at the Oxford Internet Institute (1 St Giles), and Balliol College, University of Oxford on Thursday, 4th June. Dedicated to sparking exchange between disciplines and showcasing emerging internet research, it brought together participants from across the humanities, social sciences, and physical sciences. Collaborations were fostered within and beyond Oxford in pursuit of an enhanced understanding of the internet and its multifaceted effects.
Keynote Speaker
Daniele Quercia
For the 2015 Connected Life conference we hosted Daniele Quercia as the keynote speaker. To hear our specially recorded interview with Daniele, please see here.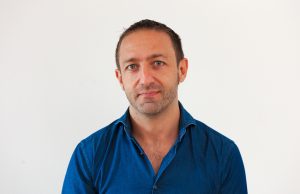 Daniele Quercia is a computer scientist, has been named one of Fortune magazine's 2014 Data All-Stars, and spoke about "happy maps" at TED.
He is interested in the relationship between online and offline worlds, and his work has been focused on the area of urban informatics. He was a Research Scientist at Yahoo Labs, a Horizon senior researcher at The Computer Laboratory of the University of Cambridge, and a Postdoctoral Associate at the Massachusetts Institute of Technology.
Daniele Quercia is a computer scientist, has been named one of Fortune magazine's 2014 Data All-Stars, and spoke about "happy maps" at TED.
He is interested in the relationship between online and offline worlds, and his work has been focused on the area of urban informatics. He was a Research Scientist at Yahoo Labs, a Horizon senior researcher at The Computer Laboratory of the University of Cambridge, and a Postdoctoral Associate at the Massachusetts Institute of Technology.
Programme
8.45am
Registration Oxford Internet Institute, 1 St Giles
9.30am
Welcome and Keynote Address (Daniele Quercia) Lecture Room 23
10.30am
Break and Refreshments Lecture Room 23
10.45am
MORNING PANELS + SYMPOSIUM I

1.    SYMPOSIUM: Class and Power Online Dining Room

Moderator: Taha Yasseri, Oxford Internet Institute
Taha Yasseri has interests in analysis of Big Data to understand human dynamics, government-society interactions, mass collaboration, and opinion dynamics.
Max Weber and Internet Use

Grant Blank, Oxford Internet Institute
Grant (Ph.D. University of Chicago) is the Survey Research Fellow at the Oxford Internet Institute. His special interests are the cultural and social impact of computers and the Internet, the digital divide, statistical and qualitative methods, and cultural sociology. He manages the Oxford Internet Survey. He can be reached at grant.blank[at]oii.ox.ac.uk; see also http://www.oii.ox.ac.uk/people/blank/.
Darja Groselj, Oxford Internet Institute
Darja is a DPhil student at the Oxford Internet Institute. Her research interests are located at the intersection of social inequalities and technology, with a special interest in how online engagement is shaped by various material and motivational factors.

A Social Milieu Approach to the Online Participation Divides in Germany

Christoph Lutz, University of St. Gallen
Christoph is a PhD student in media and communication at the University of St. Gallen (Switzerland). His dissertation focuses on online participation and his other research interests include social media in science and public administration, online privacy and trust, and digital serendipity. He has published in leading Internet journals, such as Information, Communication and Society and First Monday.

Peer Popularity and Social Control in a Digital Age

Jessica Heal, University of Manchester
Jessica is a part-time PhD student at the University of Manchester interested in peer popularity, social media, education, and Foucault. She also works full-time as a qualitative researcher at Teach First, where she explores effective teaching and other organisational questions.

2.    PANEL: Digital Rebellion Lecture Room 23

3.    PANEL: Cultures and Conflicts Drawing Room

12.15pm
Lunch Balliol Hall
1.15pm
AFTERNOON PANELS + SYMPOSIUM II

1.    SYMPOSIUM: Cyber Governance and Government Lecture Room 23

Moderator: Helen Margetts, Oxford Internet Institute
Helen Margetts is the Director of the OII. She is a political scientist specialising in digital era government, politics and public policy, and data science and experimental methods.
Privateers and Modern-day Cyberspace

Florian Egloff, University of Oxford
Florian is a DPhil Candidate at Oxford University's Centre for Doctoral Training in Cyber Security. In his research he problematizes the current theorization of non-state actors in cyber security and offers an alternative conceptual map based on a historical analogy to the age of privateering. Before coming to Oxford, Florian worked for the Swiss Federal Department of Foreign Affairs in the realm of international security policy. He holds a Masters of International Relations from the Graduate Institute of International and Development Studies, Geneva.

Public People: Personal Data in Open Government Databases

Eve Ahearn, University of Oxford
Eve is an MSc Student at the Oxford Internet Institute researching municipal open government data practices. Previously, she helped to build a database of influential people at a business development startup in New York. She is also the co-founder of the Internet School Podcast, a program that explores different angles of internet studies.

Big Data for Elections

Ria Baldevia, Hawaii Pacific University
Ria is founder and principal of Sensus Digital, a digital marketing company. She has worked on presidential and congressional coordinated campaigns from 2008-2012. She is pursuing her Master of Arts degree in Military and Diplomacy Studies at Hawaii Pacific University in Honolulu.

2.    PANEL: Censorship and Surveillance Dining Room

Disguising Centrality in Social Networks

Marcin Waniek, University of Warsaw
Marcin is a PhD student at the University of Warsaw. His research interests lie in the fields of artificial intelligence and game theory, in particular multi-agent systems, social network analysis, and simulations.

Peer-to-Peer (P2P) Content Control on the Chinese Internet

Adam Knight, University of Oxford
MA voracious consumer of Chinese news and full-time sinophile, Adam has been studying China and its internet for the last four years. His research focuses on self-censorship at the user level and state-society relations. In his spare time, he runs a research and marketing agency specialising in the Chinese digital sphere.

Holly Herndon: Internet Surveillance // Home

Genevieve Costello, University of Amsterdam
Genevieve is a Cultural Analysis Research Master's student at University of Amsterdam where she writes about art and technology. Having relocated from New York, she has an affinity for pizza, fast walking, and spending weeknights listening to AMSR radio. You can check out her nonacademic visual interests on Instagram @thesatirechap.

3.    PANEL: eHealth Drawing Room

Understanding the Potential Role for Appropriate e/mHealth Solutions in the Innovation of Health System Design, Implementation, and Normalisation in Rural South Africa for Both Patients and Healthcare Professionals: A Critical Exploratory Analysis

Jocelyn Watkins, University of Warwick
Jocelyn is a native South African and final-year Health Science PhD student at Warwick Medical School. She has a Sport Science BA from Durham and an Evidence Based Social Intervention MSc from Oxford, where she has published work on South African children orphaned by HIV/AIDS and risk and protective factors for educational opportunity. Her research interests surround public health, health systems strengthening, and health policy.

Patterns of Mobile Phone and Mobile Internet Use in Rural India and China, with an Application to Healthcare Access

Marco Haenssgen, University of Oxford
Marco is a final year DPhil student at the Oxford Department of International Development. He studies the relationship between mobile phone diffusion and rural healthcare access in India and China from a social sciences perspective using qualitative and quantitative methods. His background is in general management and development studies, and he previously worked in development finance and evaluation.

Tracking Suicide-related Search Engine Queries in the United Kingdom, 2004-2013

Vishal Arora, London School of Hygiene and Tropical Medicine
Vishal is a Fulbright Scholar at the London School of Hygiene and Tropical Medicine and the European Observatory on Health Systems and Policies. His work focusses on the political economy of healthcare, where he is interested in the intersection of medicine and health systems performance. He graduated magna cum laude from Harvard College with a degree in Economics and is an incoming student at Harvard Medical School.

2.30pm
Visualisation Fair Oxford Internet Institute
Refreshments Lecture Room 23
3.15pm
AFTERNOON PANELS + SYMPOSIUM III

1.    SYMPOSIUM: Technology 'Architecture' Lecture Room 23

Moderator: Ralph Schroeder
Ralph Schroeder has interests in virtual environments, social aspects of e-Science, sociology of science and technology, and has written extensively about virtual reality technology. His current research is mainly related to e-science.
Philosophy Meets Internet Engineering: Examining and Aligning Ethics Reasoning

Bendert Zevenbergen, University of Oxford
Ben joined the Oxford Internet Institute in 2012 to work on the EU Internet Science project. He has worked on legal, political and policy aspects of the information society for several years. Most recently he was a policy advisor to an MEP in the European Parliament, working on Europe's Digital Agenda. Previously Bendert worked as an ICT/IP lawyer and policy consultant in the Netherlands. Bendert holds a degree in law, specialising in Information Law.

Big Data and Causality

Stefano Canali, University College London
In 2014 Stefano graduated in philosophy of science at the University of Milan and currently he is an MSc student at the Science and Technology Studies Department of UCL. He is interested in Information and Communication Technologies, their impact on society and science. He thinks that philosophy should engage with current technological issues, helping us better understand them.

Re-inscribing Social Media's Complaints: Nudging Users to Achieve Goals

Rotem Medzini, University of Haifa
Rotem, a JSM Graduate from Stanford Law School, holds an LL.B. and an LL.M both from the University of Haifa and both in the field of Law and Technology. In his research, Rotem focused on the issues of internet governance, information collection practices of social networks, and the effect of user interfaces on privacy.

2.    PANEL: Home, School, and Work Online Dining Room

Searching for Home in the Historic Web: An Ethnosemiotic Study of London-French Blogger Habitus

Saskia Huc-Hepher, University of Westminster
Saskia is from the Department of Modern Languages and Cultures at the University of Westminster. She is a French specialist with an applied interest in language transfer and intercultural communication. Her doctoral research is "ethnosemiotic" in approach, and examines French-language representations of London's growing French community, both in "on-land" and on-line contexts.

Inherited Infrastructures and Compromising Connections at Iceland's Ásbrú Enterprise Park

Alix Johnson, University of California, Santa Cruz
Alix is a PhD candidate in anthropology at the University of California, Santa Cruz. Her research follows the role of information technology in Icelandic economic recovery and political reform, investigating the histories, imaginaries, and materialities integral to Iceland's efforts to become a global "information haven."

Intelligence in a Connected Society

Kouross Esmaeli, New York University
Kouross is a documentary filmmaker and PhD candidate at NYU's Department of Media, Culture, and Communication. He is currently a teaching artist in NYC high schools where he is also doing fieldwork on the politics and culture of testing in America's public school system. public school system.

3.    PANEL: Smarter Machines Drawing Room

Helping Us Fly? Machine Learning and Crowdsourcing

Mia Ridge, Open University
Mia's PhD is titled Making Digital History: the impact of digitality on public participation and scholarly practices in historical research. Before her PhD she was Lead Web Developer for the Science Museum and completed an MSc in Human-Computer Interaction. Her edited volume Crowdsourcing our Cultural Heritage was published last year.

Group Knowledge and Social Machines

Orestis Palermos, University of Edinburgh
Orestis is currently working as a postdoctoral fellow for the AHRC-funded Extended Knowledge Project at the University of Edinburgh. His PhD, which he received from the same institution, was on the intersection of Philosophy of Mind, Cognitive Science, and Epistemology, and the primary focus of his current research is on how technology and the Web can shape our means for acquiring knowledge. Orestis also holds a BSc in Chemical Engineering from the National Technical University of Athens and he is the leader of the Group Knowledge pilot project at Edinburgh's Eidyn Centre.

How We Learn Across Small and Big Data: Social Epistemic Cognition and Human-Information Interactions in the Online Social World

Rosanna Yuen-Yan Chan, Chinese University of Hong Kong
Rosanna is an Adjunct Assistant Professor at the Department of Information Engineering, The Chinese University of Hong Kong. She has a multidisciplinary background in information engineering, educational psychology, and learning science. Her research interests include human-information interaction, social big data, and Cryptography (which is the original research field of her PhD studies).

4.30pm
LIGHTNING TALKS Lecture Room 23
6pm
Drinks Reception and Award Ceremony Oxford Internet Institute
7.30pm
Closing
Organisers
Connected Life 2015 was run by MSc and DPhil students at the Oxford Internet Institute. All members of the 2015 Organising Committee are listed here.
Yin Yin Lu, Co-Lead Organiser and Programme Lead
Yin is an OII DPhil student. She is fascinated by the intersection between language and technology, as well as the emergence of social metadata. Her research focuses on the hashtag, one of the most notable sociotechnical phenomena of the 21st century.
Paige Mustain, Co-Lead Organiser and Engagement Lead
Paige's research lies at the intersection of education, development and digital exclusion. She focuses on the political economy of information and communication technology (ICT) development initiatives in the realm of education.
Josh Cowls, Co-Lead Organiser and Operations Lead
Josh is a Research Assistant at the OII. Josh completed his MSc Social Science of the Internet in 2013 and since then has worked on a range of projects around big data, open data, digital humanities and the surveillance state.
Rebecca Fallon, Publicity Director
Rebecca is an OII MSc student interested in online community formation and identity construction.
Ellie Marshall, Media Producer
Ellie is an OII MSc student. Her research focuses on disability, online self-disclosure, and the Internet of Things.
Sophie Melville, Web Manager
Sophie is an OII MSc student interested in the intersection between gender, identity and technology.